Give For Generations is a financial services company that helps high net-worth individuals create non-profit organizations. The challenge was to create a timeless and aspirational brand that clearly communicated their proprietary process of legacy creation.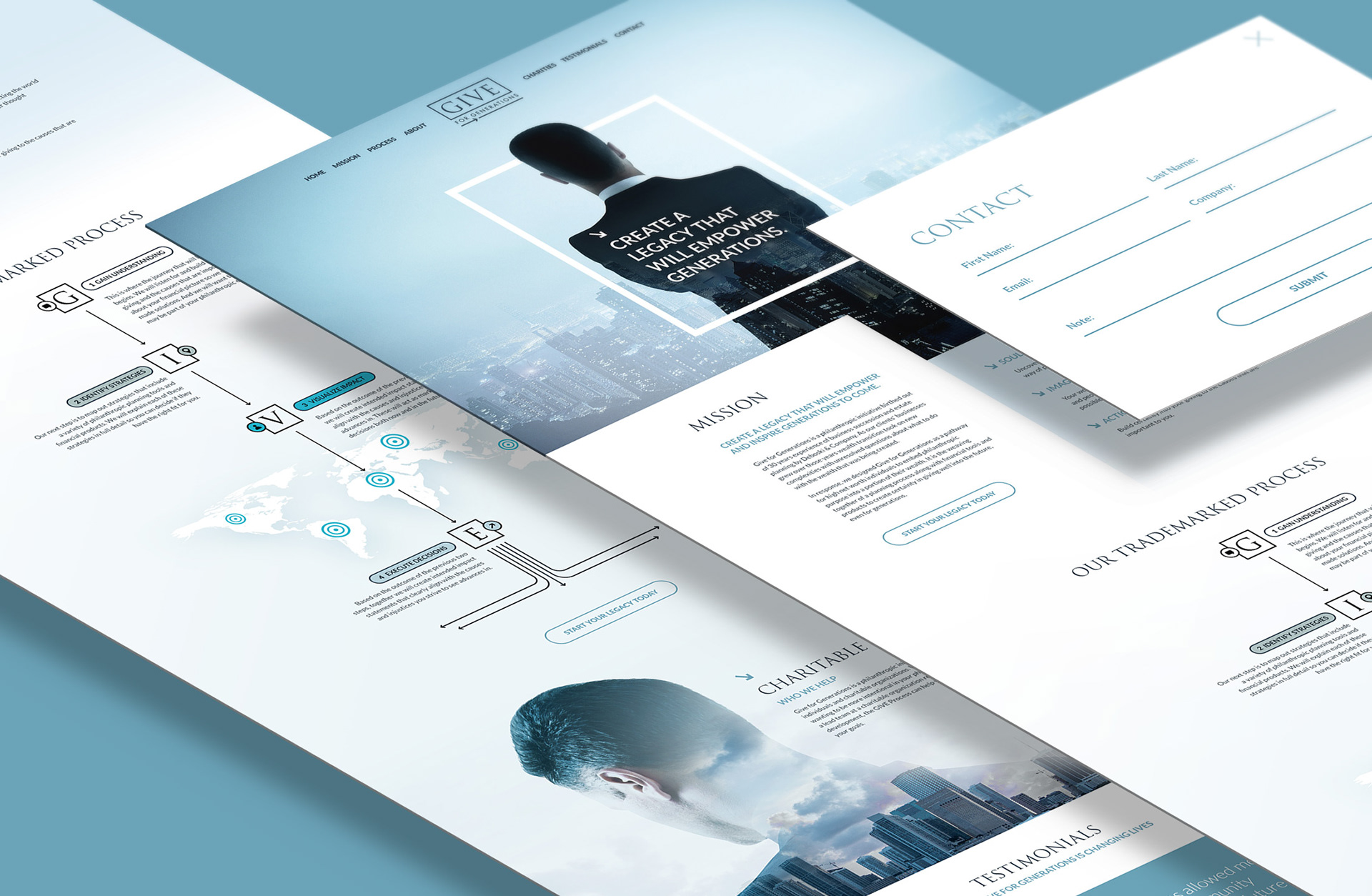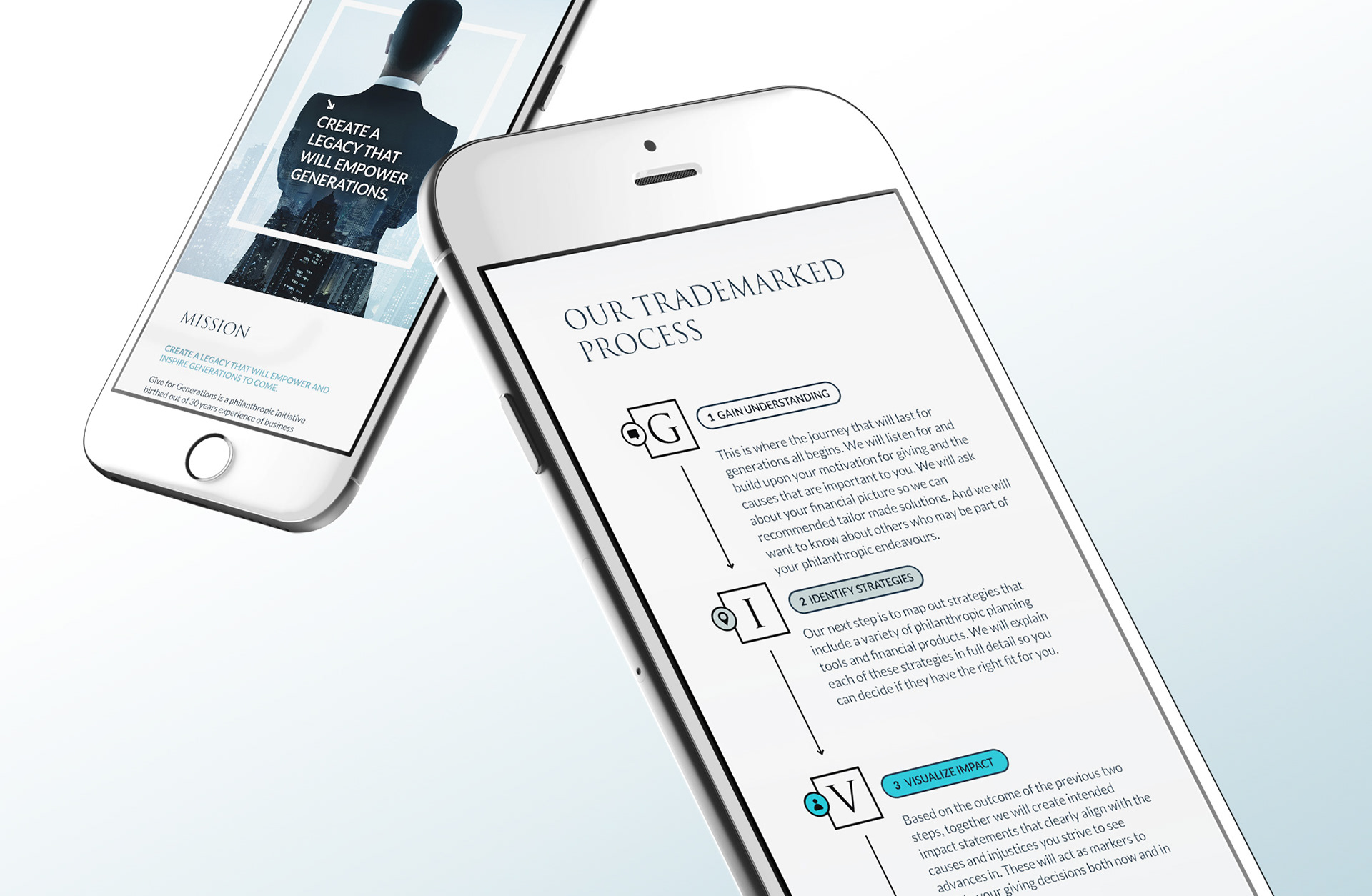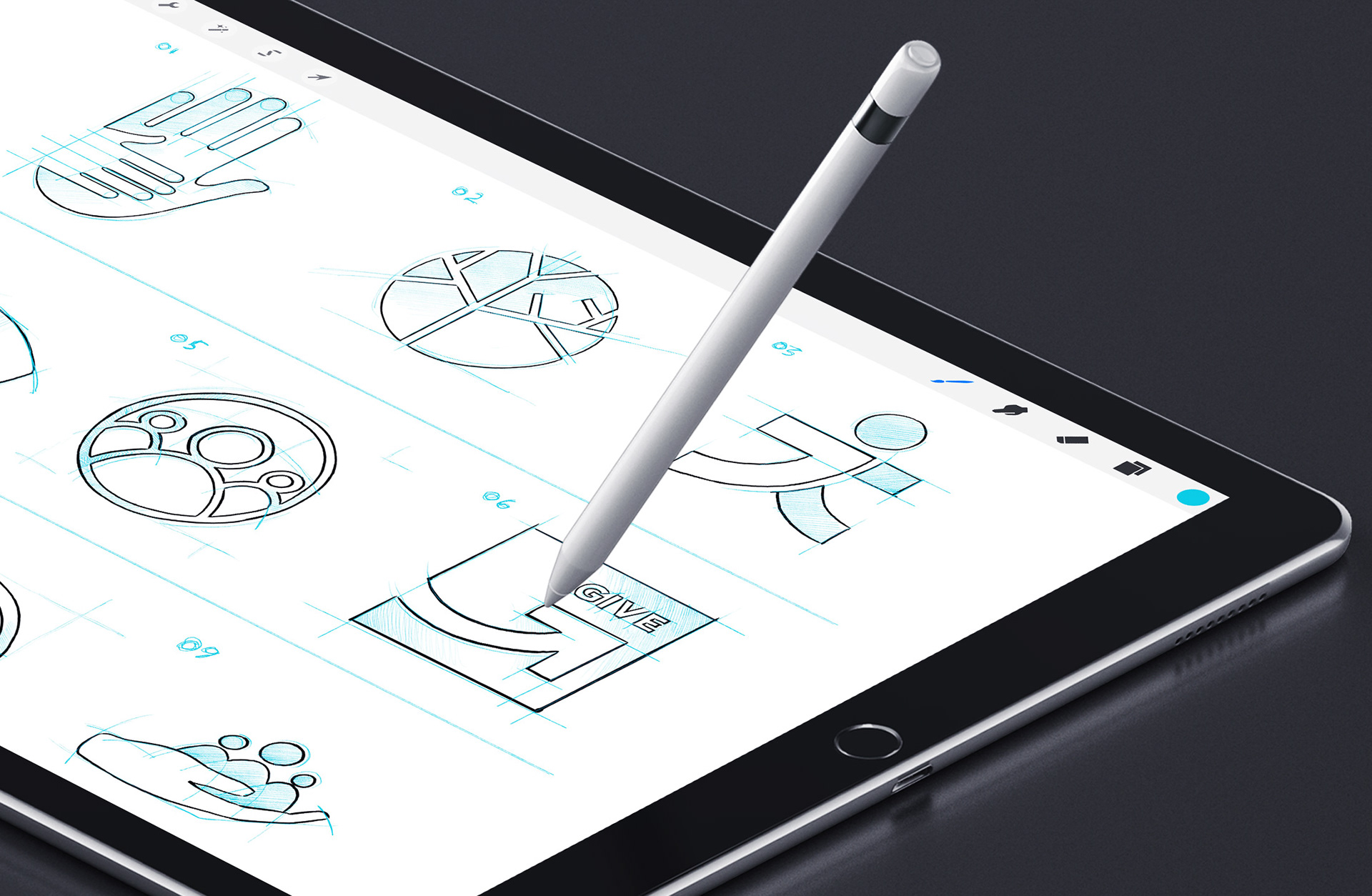 I explored a variety of logos and color schemes settling on a typography based mark with timeless typography along with a light, airy & hopeful color brand.
RESPONSIVE WEBSITE DESIGN
The primary focus of the website was to clearly illustrate the proprietary G.I.V.E. process along with the benefits of developing a philanthropic organization.

MARKETING MATERIALS

I created a range of marketing materials for the sales team that helped communicate the mission and process of Give For Generations.