With every restaurant website design project I make sure the personality and food of the restaurant shine through. With a combination of unique typography, textures, icons and creative layouts I bring the dining experience to life on the web.
Restaurant Group Website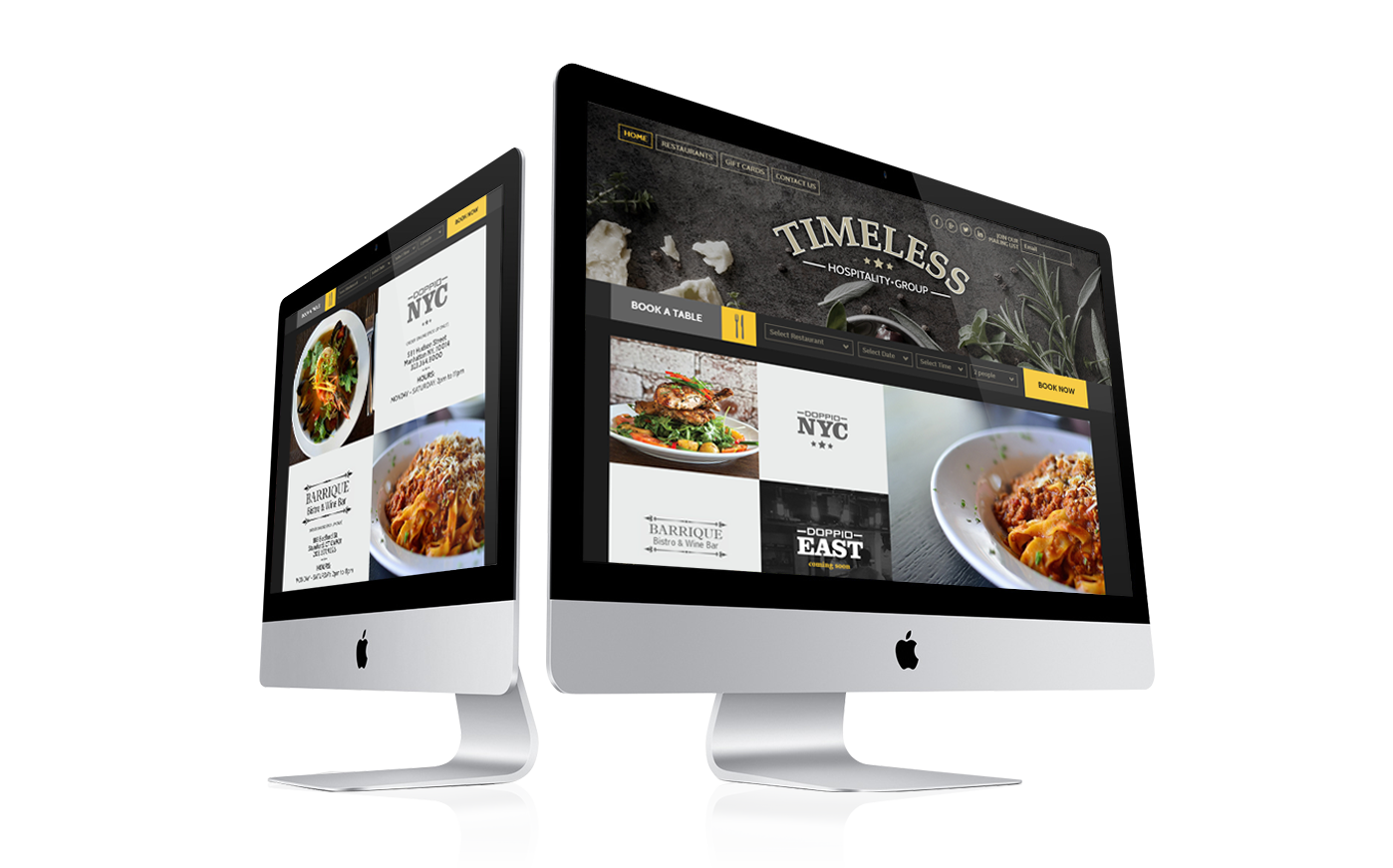 A flexible and impactful design was created for an east coast restaurant group. The design was sculpted to reinforce a high quality dining experience with the food as the star throughout the website pages. A responsive grid, reservation system and sleek UI round out the look of this restaurant group website design.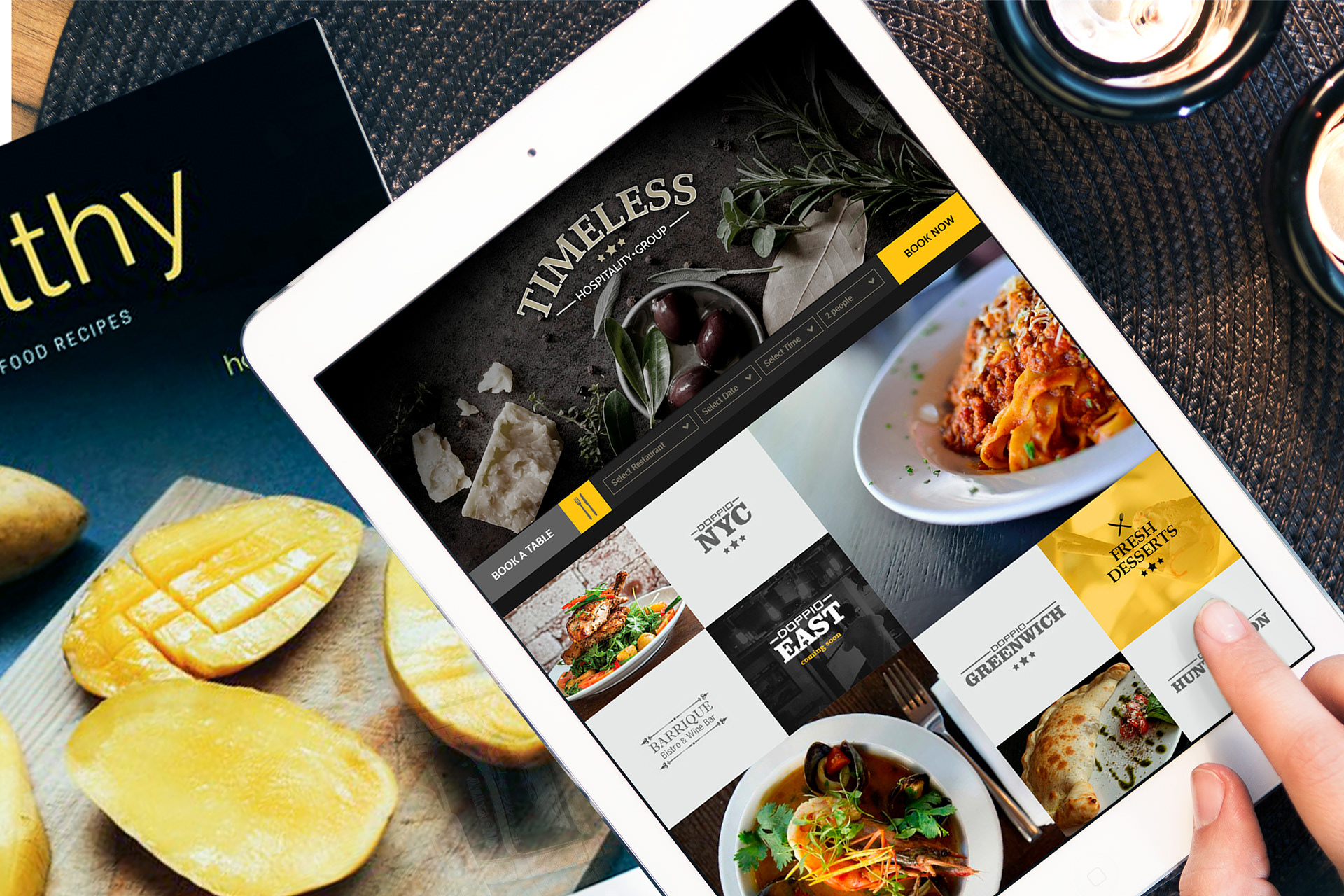 SUSHI RESTAURANT WEBSITE DESIGN

Using delicate bamboo textures and watercolor paper I mirror the esthetics of this Sushi Restaurant. Featured sliders, promotional areas and an expandable menu system give the restaurant website great flexibility.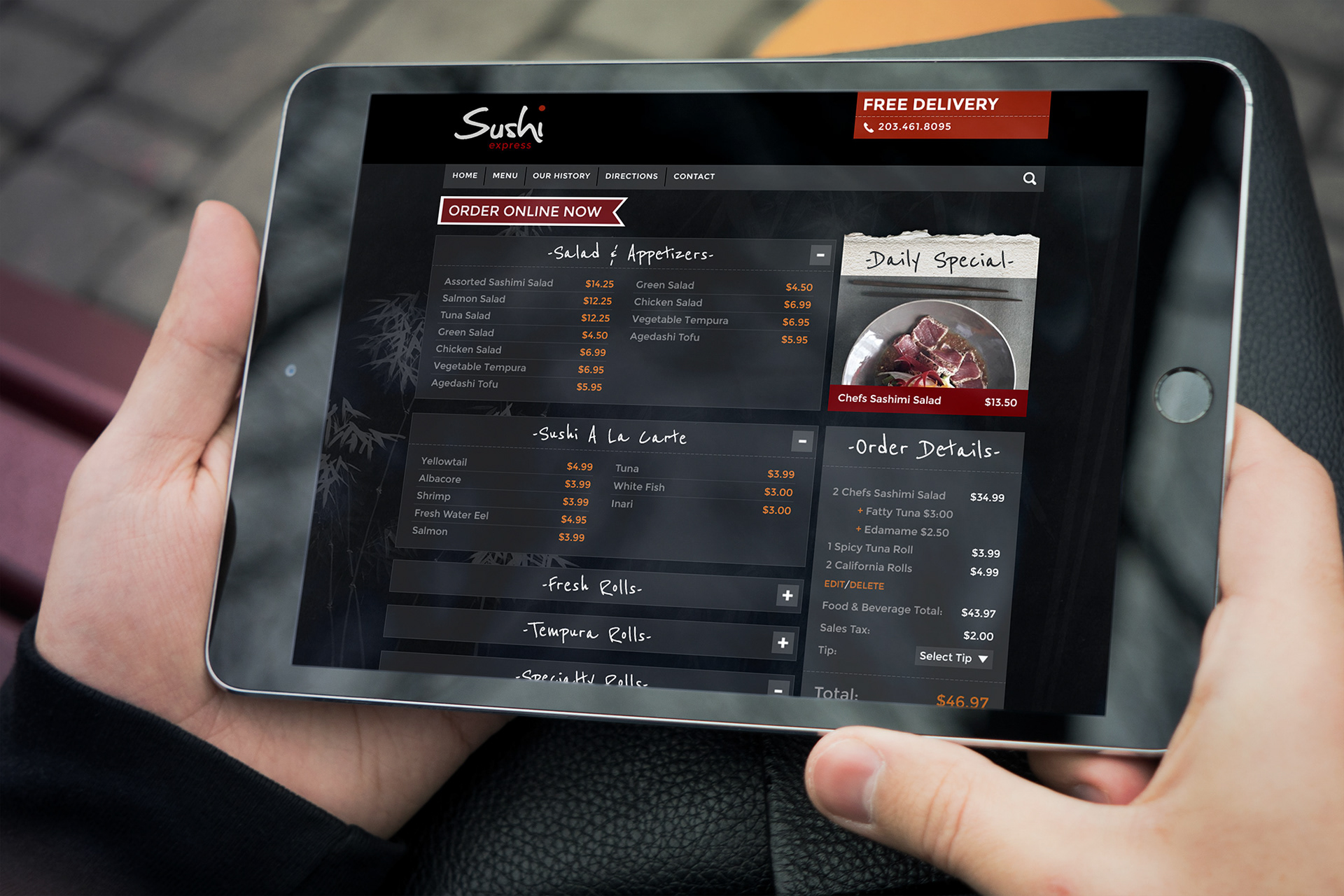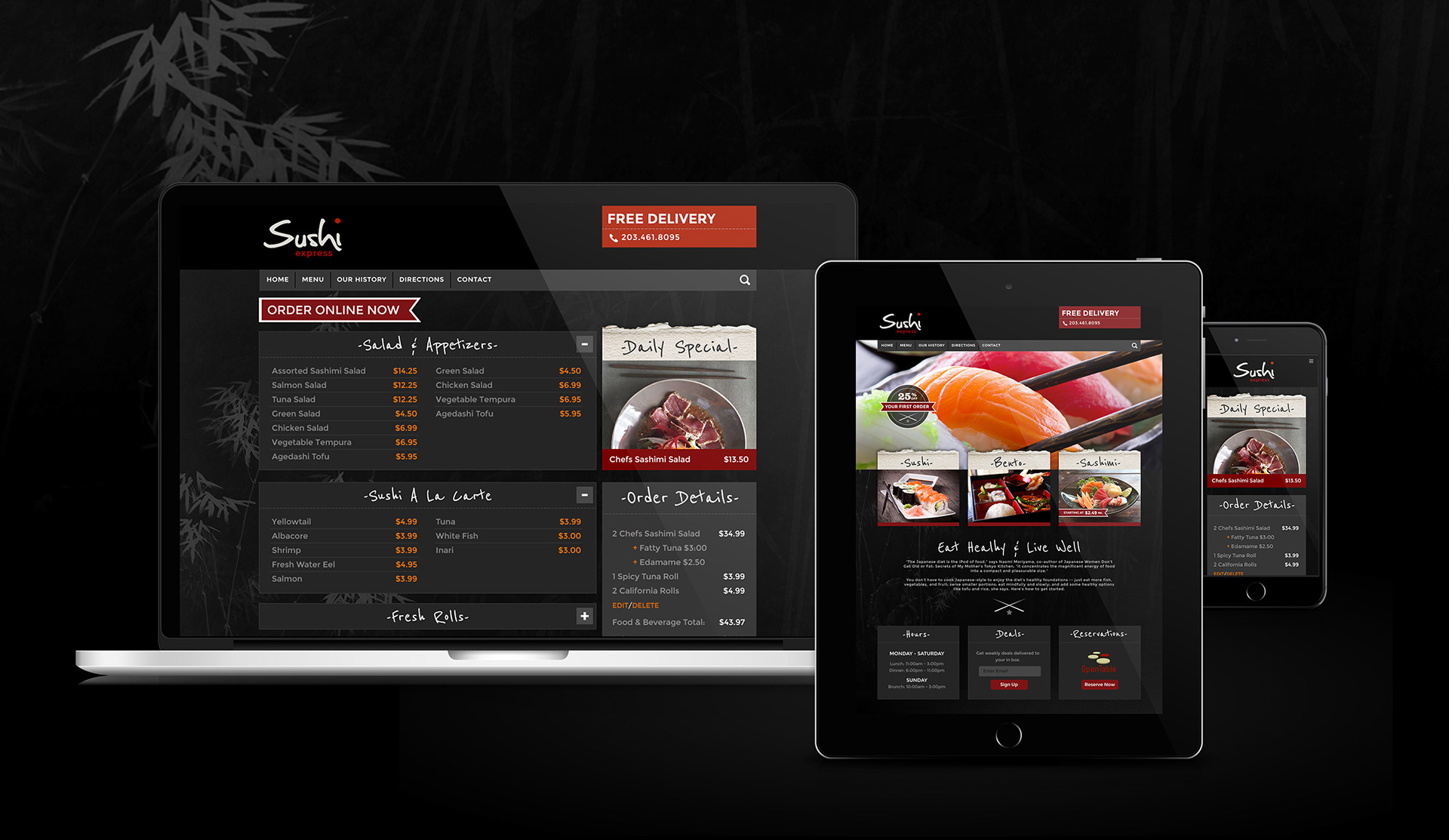 Burger restaurant website design

The Westchester Burger Restaurant is known for its delicious hand crafted burgers and sandwiches. I created a feature area to present their masterpieces combined with a rustic chalkboard menu styling.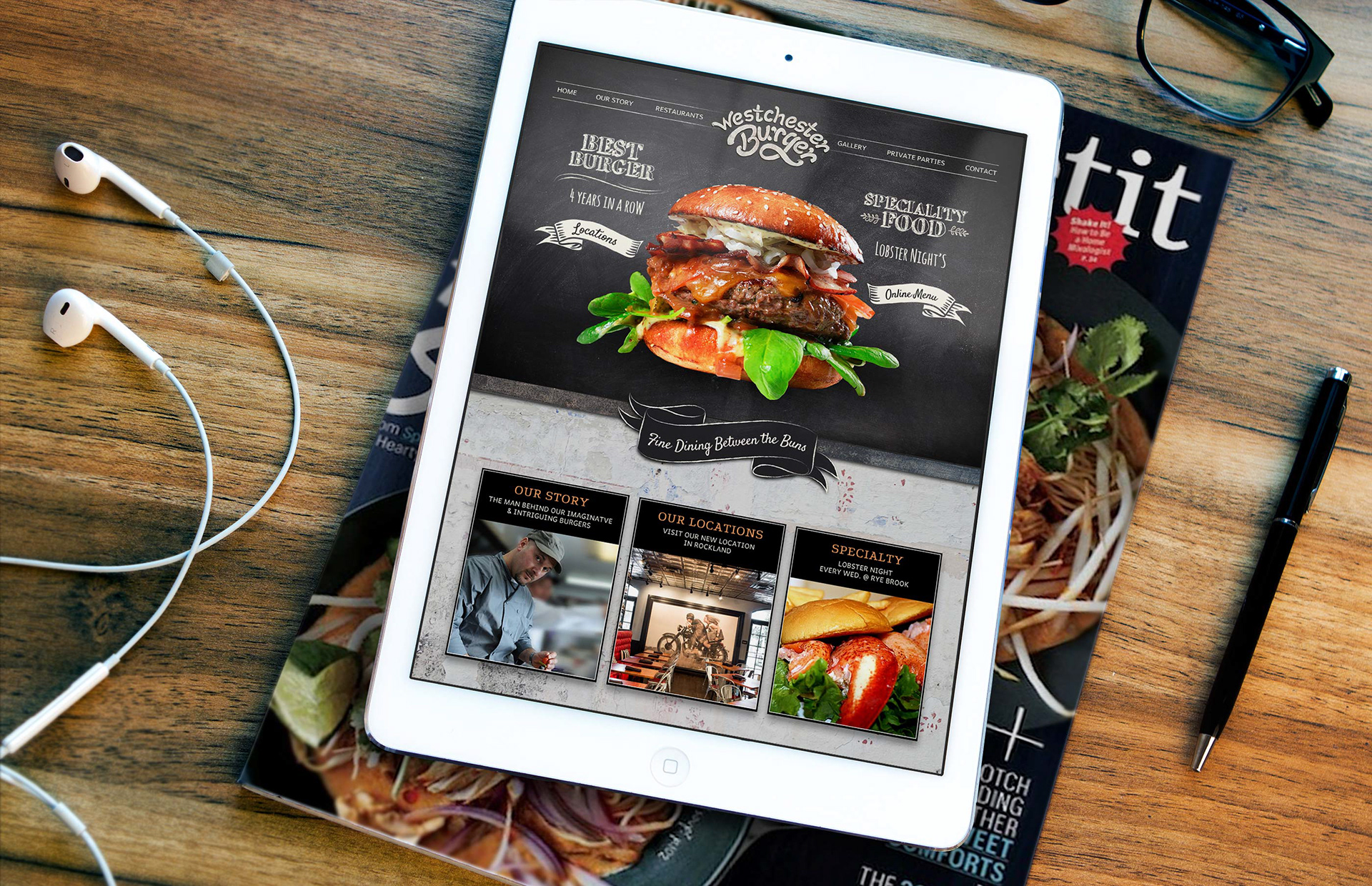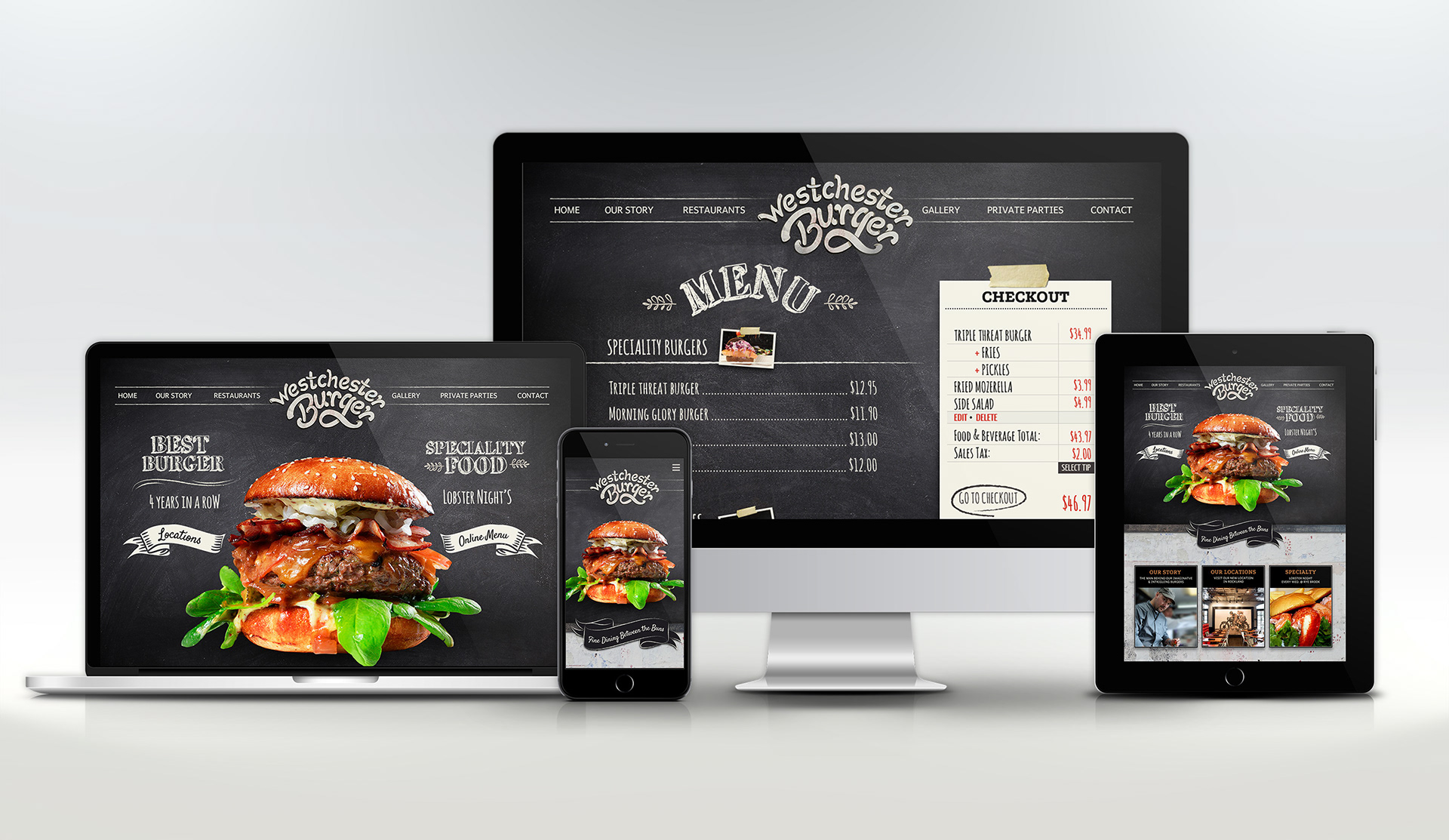 MEXICAN RESTAURANT WEBSITE DESIGN

The Tequila Mockingbird restaurant website design is a direct representation of the owners personality. I used the decorations of the restaurant and the tequila labels as an inspiration for this design.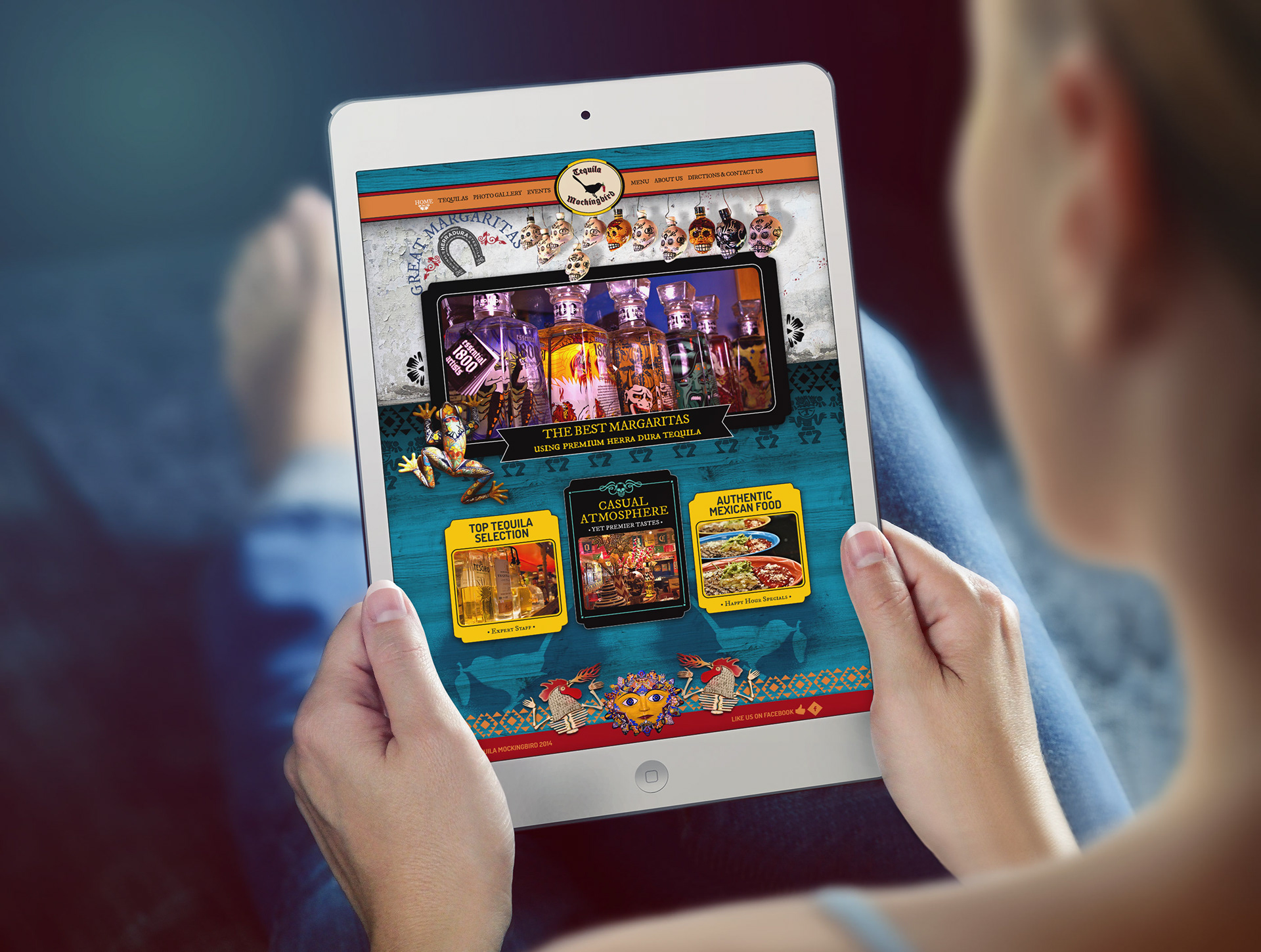 IRISH PUB RESTAURANT WEBSITE

Gaelic symbols and authentic Irish pub-food make up this restaurant website design. Nothing better than a pint and shepherds pie at the end of the day!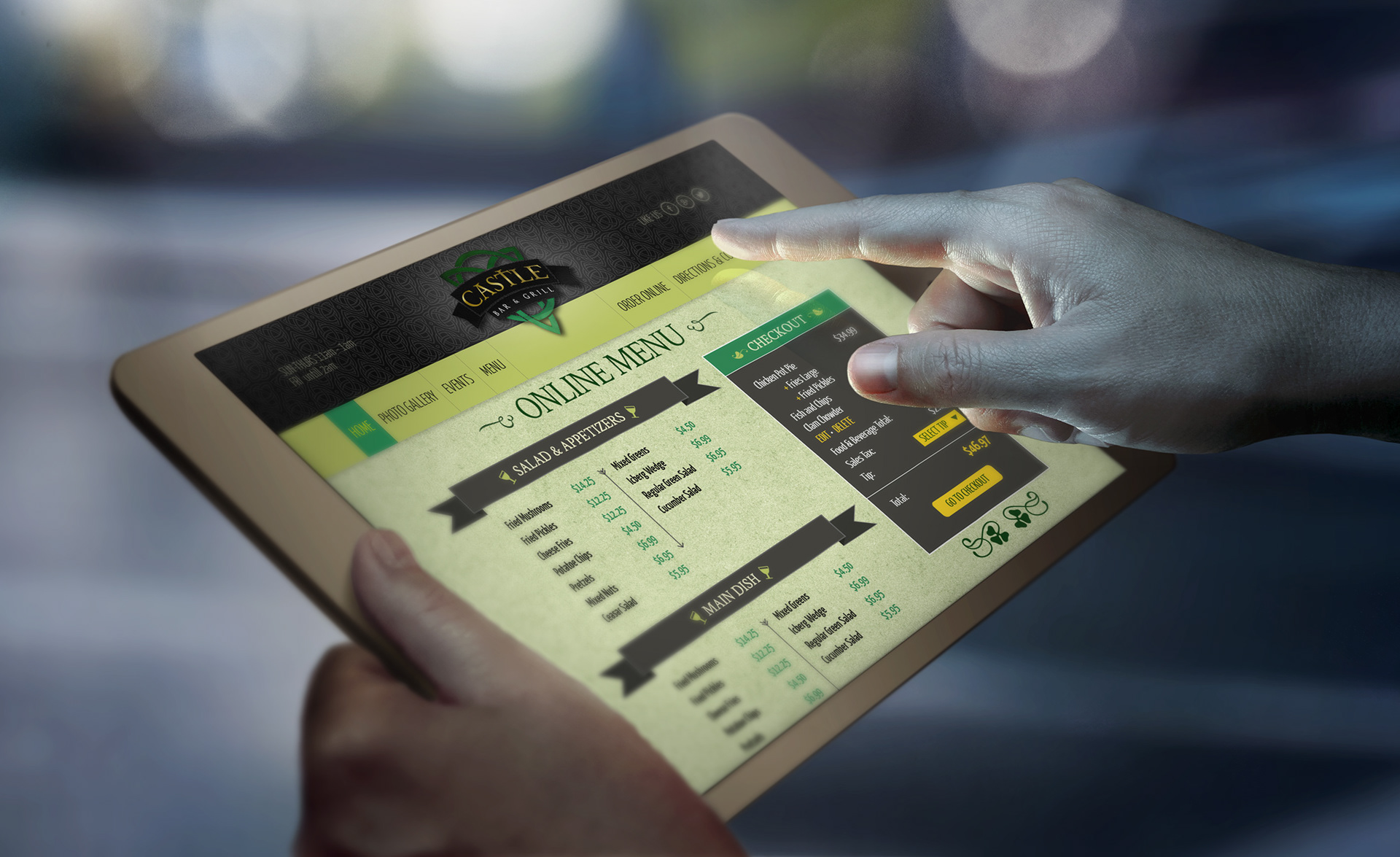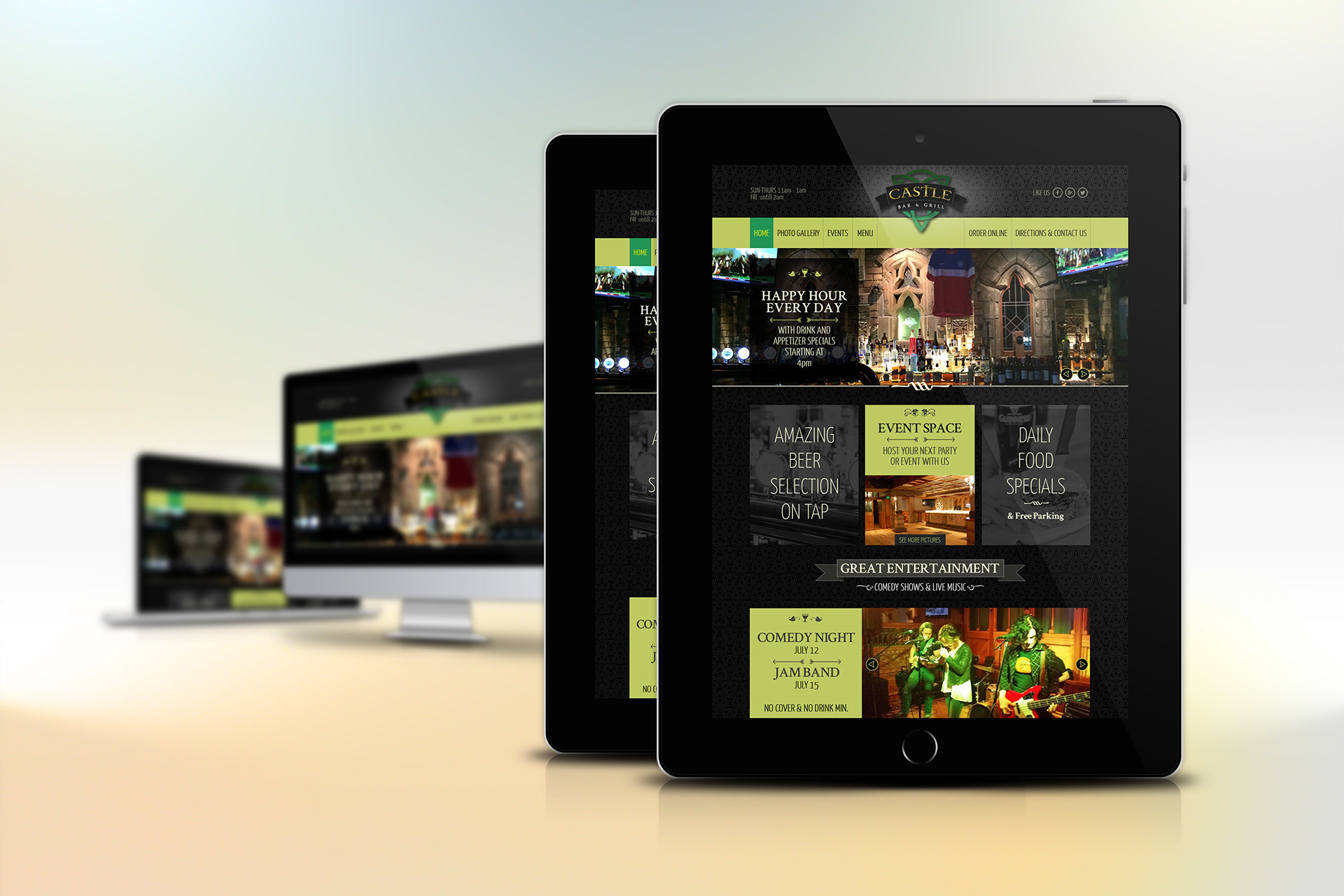 California Pizza Kitchen
California Pizza Kitchen wanted to own National Pizza Month through an extensive digital campaign and microsite site activation. While working at 
Stun Creative
 I helped spearhead the design, art direction and implementation of interactive quizzes, banners and the microsite design. I conceived and art directed the photo-shoot and introduced a new casual charm through illustration. See the full campaign
here
.