SKIVS a new menswear line asked me to create a fashion website design, logo and brand from the ground up. It would feature underwear items that are comfortable, stylish and flattering for the discerning male professional.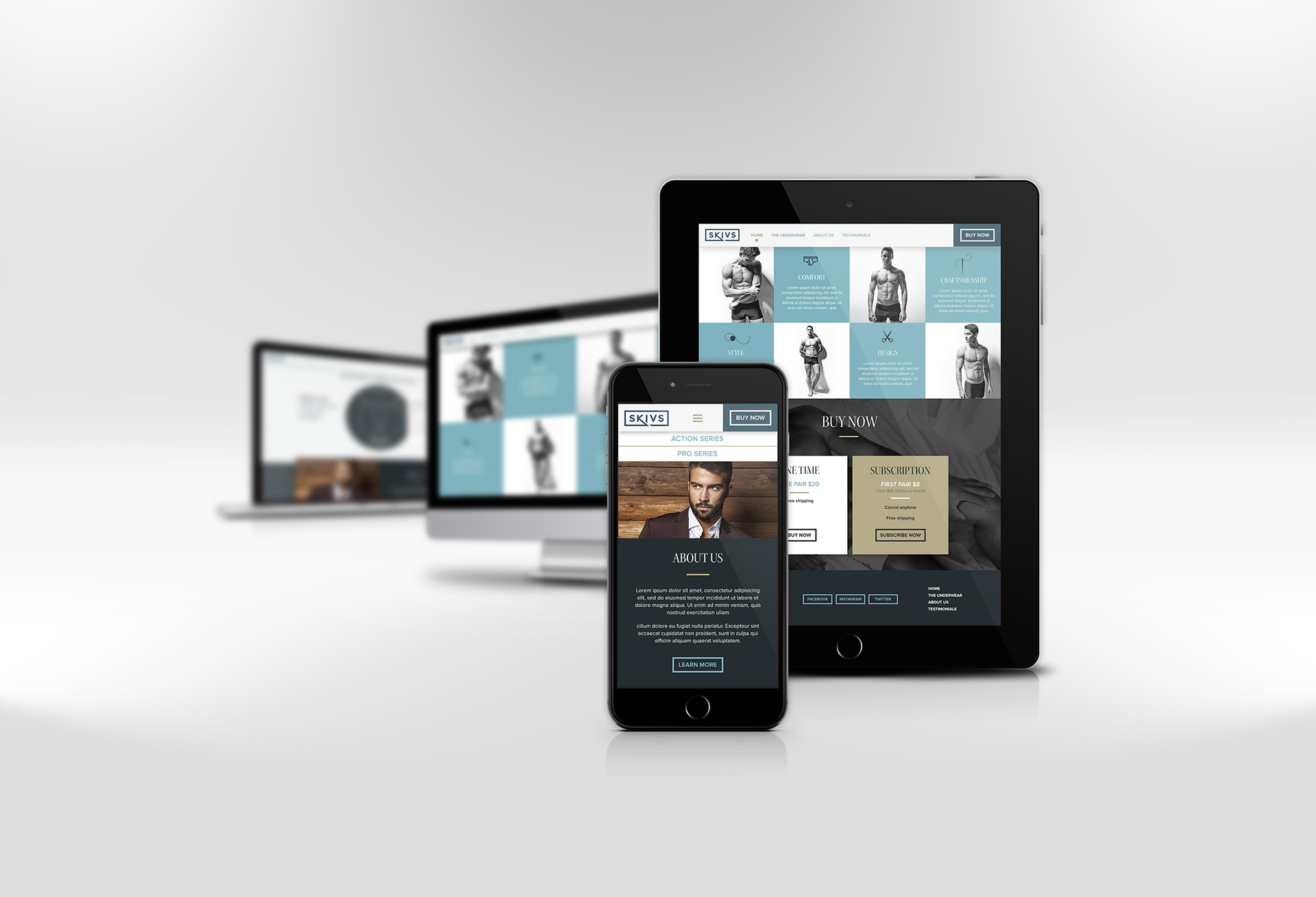 THE BRAND & IDENTITY SYSTEM
After a comprehensive analysis of the competition I zeroed in on an elegant but bold brand mark and classic color scheme. Integrating a touch of gold throughout the brand made for a luxurious feel while implying quality and class. A mix of the traditional serif and contemporary sans-serif typography carried this contrast of classic and modern throughout all the brand materials.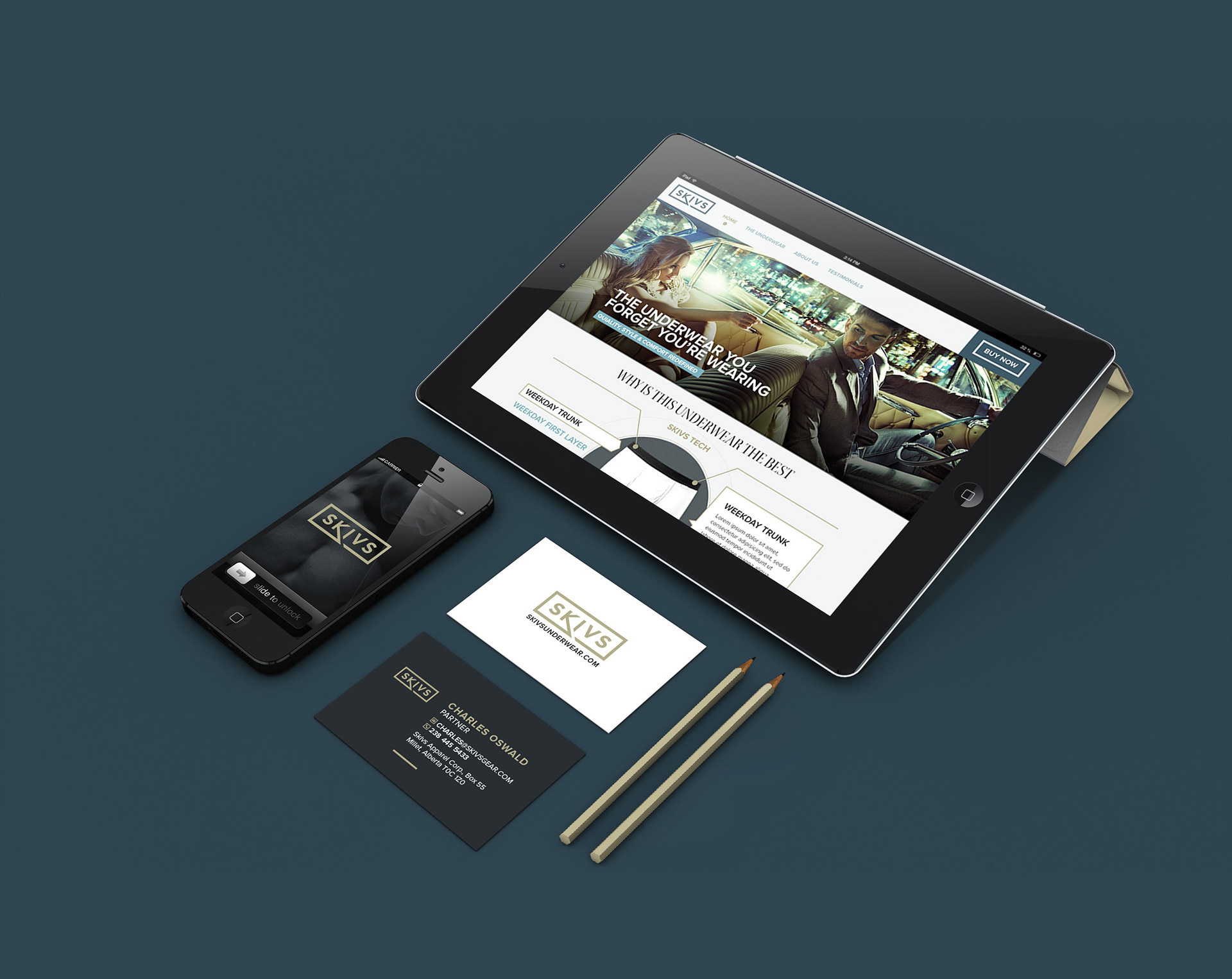 A FASHION WEBSITE DESIGN MADE FOR EVERY SCREEN

A sticky main navigation with a strong call to action and discreet promotional areas create for an engaging one page website design. The quality and engineering of these unique underwear garments are illustrated as you scroll down to purchase and subscribe.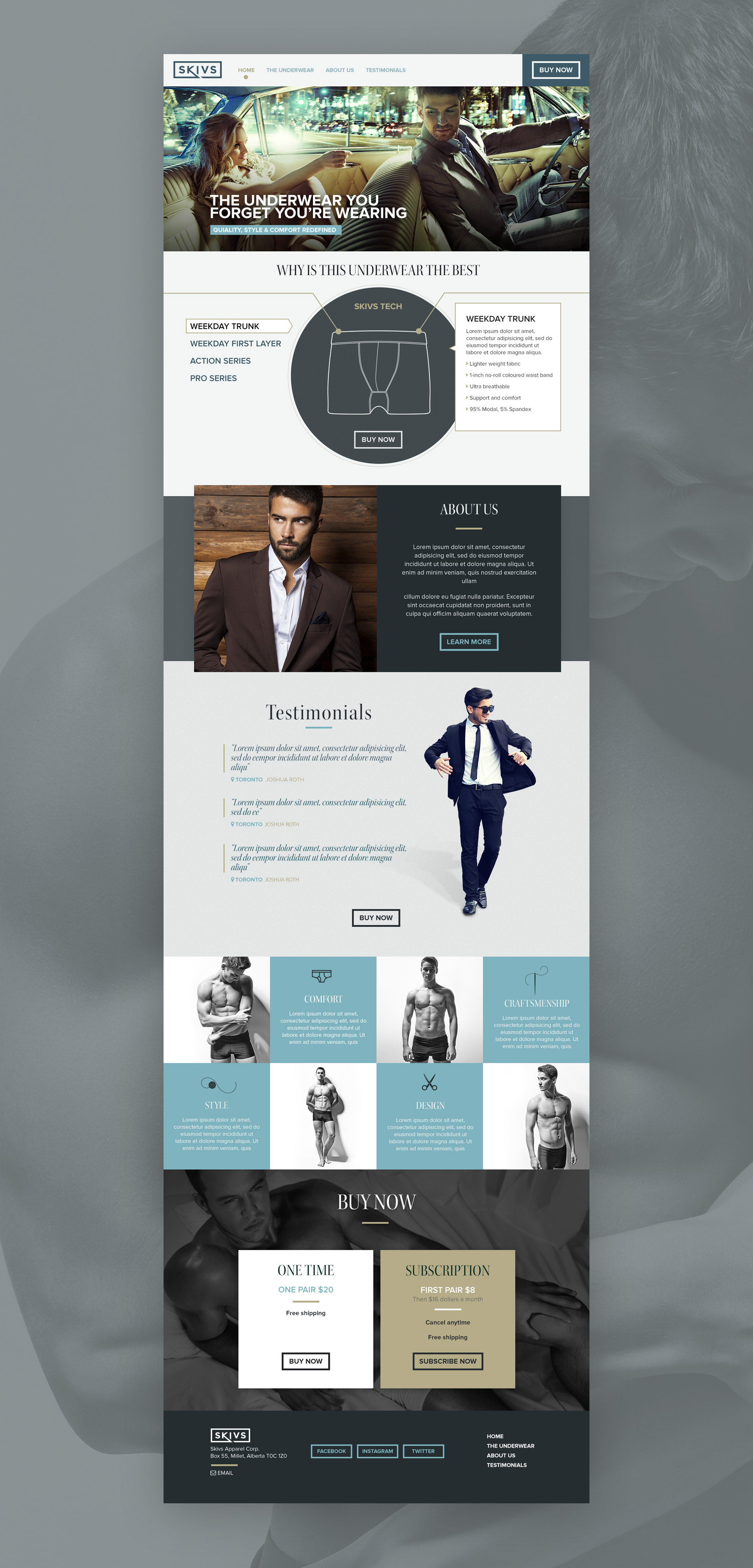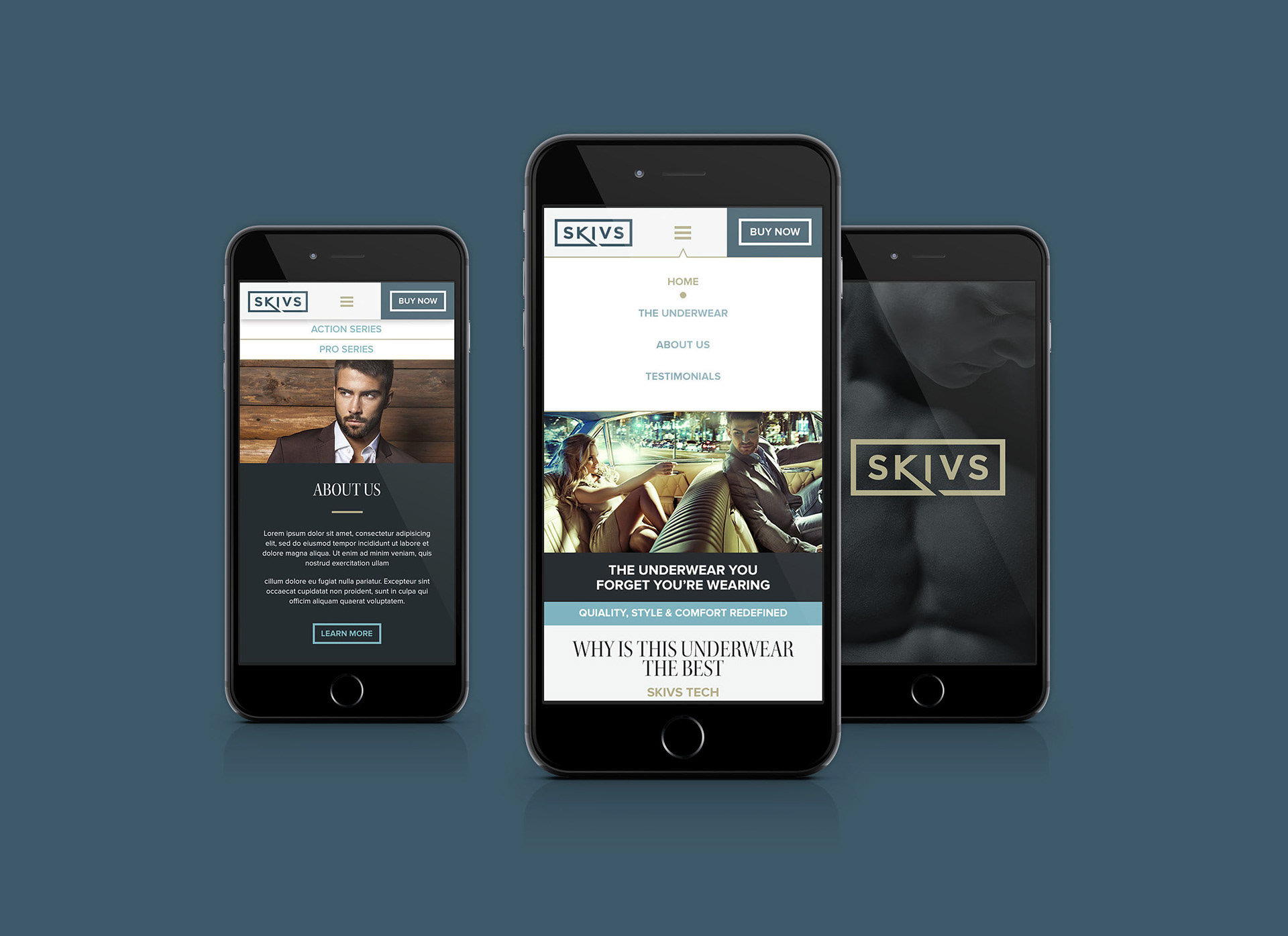 ILLUSTRATING THE PRODUCT BENEFITS
A main feature of the SKIVS fashion website design is the tailoring of the underwear. I chose to show each article of clothing in its most minimal pattern form in order to illustrate and highlight each of the unique design benefits.